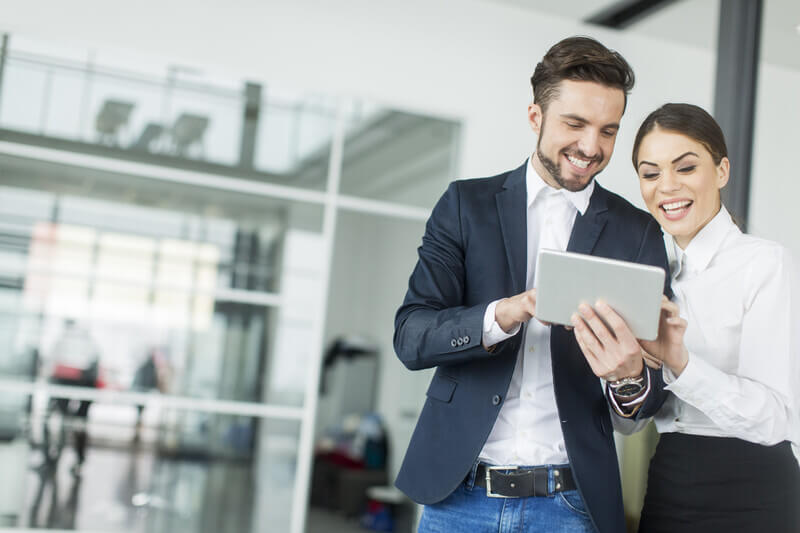 Regardless of the size of your company, you need solutions that will support you and your employees in their everyday work. Tools that will help effectively manage operations and processes. The solutions should be intelligent and give easy insight into the data. Thanks to this, you can make the right decisions, tailored to the current business and market situation. In addition, they should support the company in complying with legal and regulatory requirements. Meet benefits of implementing NetSuite system.
It is for these reasons that many users evaluate their cloud systems not only on the basis of the TCO criteria. NetSuite also engages its potential customers to actively participate in the selection process and define real expectations (including ROI) in line with their business strategy and goals.
Meet other benefits of implementing NetSuite system
Providing business flexibility and scalability
Allow your business strategy to enter new markets and channels. The NetSuite platform supports the overall management of the company by offering a 100% browser-based standalone application. It allows you to create advanced forms and reports. It also facilitates user communication, collaboration, and ensures data security.
NetSuite's "phased release" process ensures that 100% of users are using the same version of the system. NetSuite releases two major solution updates twice a year. Additionally, it makes small updates and improvements to the system all the time. Introduced new solutions are immediately uploaded / updated also in your system!
Set up, customize and bring them forward
With SuiteCloud you get the best of both worlds – bundled centralization for core business functions, data and analytics to avoid unnecessary hassle, as well as the most flexible cloud ERP customization, extension, integration and development system. This makes "intelligent integrations" easy and placing business processes that provide a competitive advantage directly in the record system.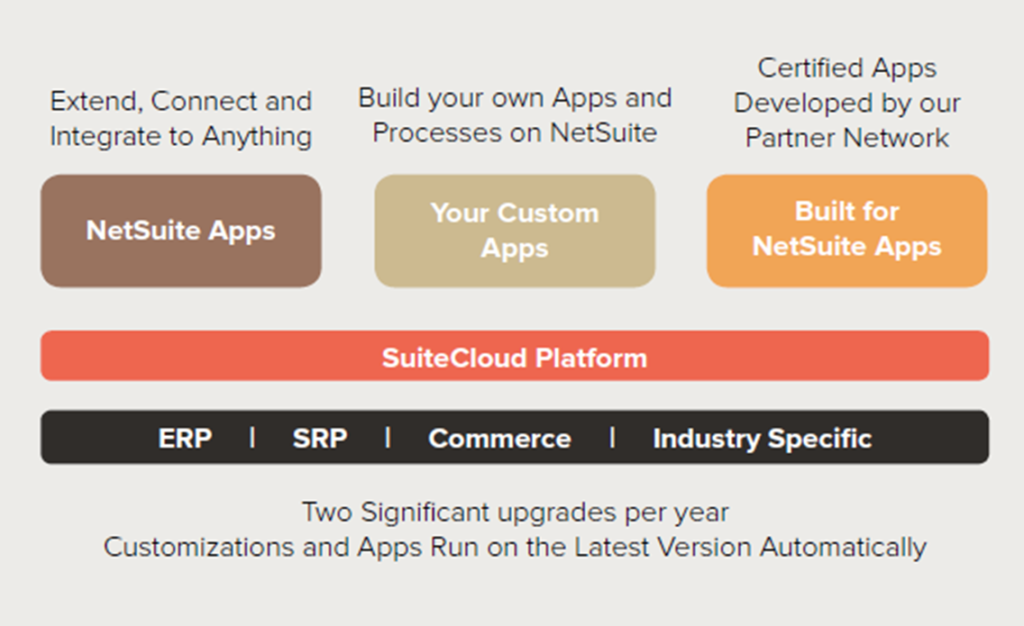 Built-in security and redundancy
NetSuite uses rigorous tools for 24/7 monitoring. It also has a dedicated, permanent security team to provide its users with the strongest security. As a result, applications, networks and data are always under the highest level of security.
Thanks to this approach, NetSuite users benefit first of all! By utilizing stringent security certifications for NetSuite applications, you benefit from security controls such as fully secured premises and physical access management that are unattainable (for financial reasons) with typical on-premises in-house deployments.
Accessibility
NetSuite maximizes application availability by serving multiple geographically separated data centers. Its data center redundancy includes data duplication, disaster recovery, and failover. NetSuite has achieved a historic record of uptime of 99.96% in the past five years and a guaranteed uptime of 99.5% backed by transparent service level commitments.
Efficiency to increase productivity
Application performance is critical to NetSuite and its users. Built-in NetSuite performance monitoring tools provide deep insight into application behavior and reveal detailed information about performance metrics.
Above, we have shown the 5 main benefits of implementing NetSuite.
Please feel free to contact us if you have any questions. We are happy to help!