Where should you look for job? What industry choose? How to write a good CV? Answers to those and other questions got participants od 17. jobs fairs organized by UEK. Fairs give a chance to see actual work offers, talks with employers about getting hire, and let you hear great presentations carried out by a specialist.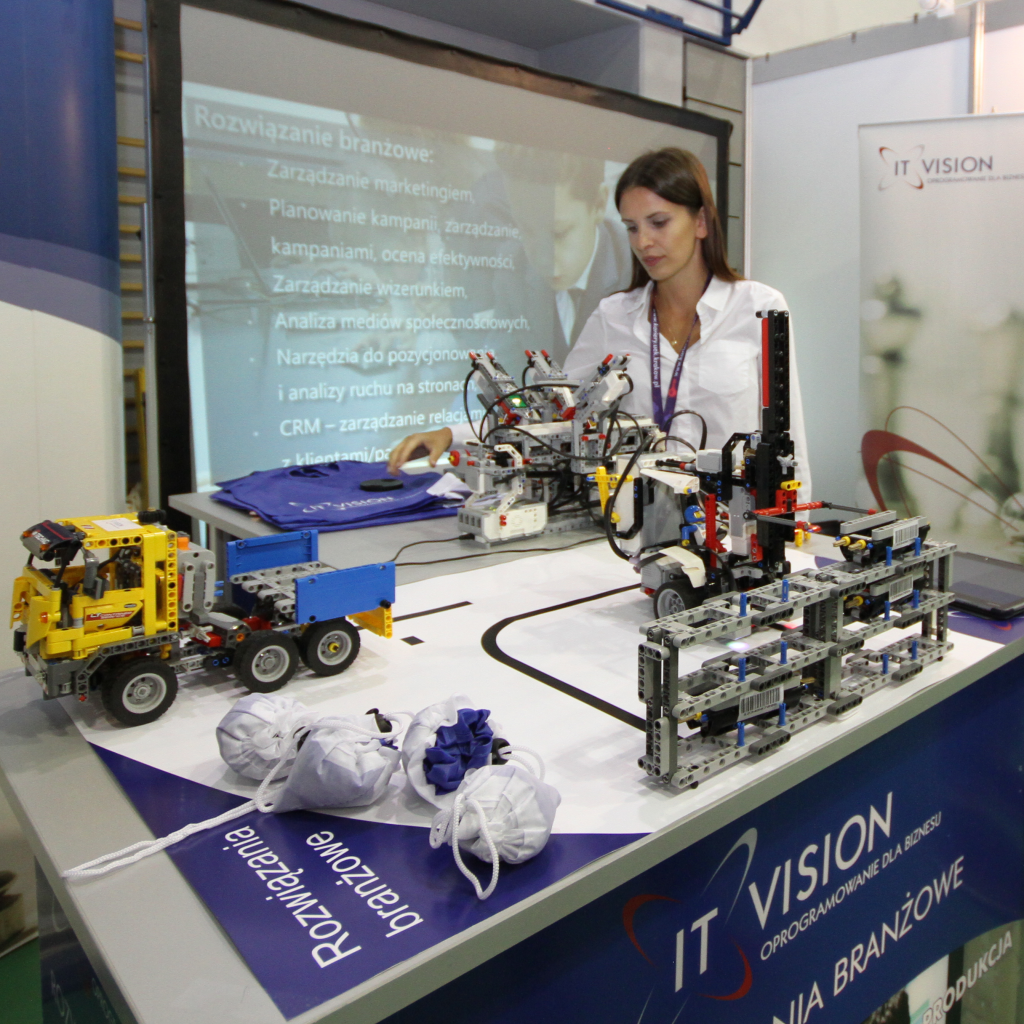 In more than 60 exhibitors IT Visions exposition was consider most interesting. Company showed simulation of service of production and warehouse processes of company, standing out from the rest with original and visible example how work in company translate in using those systems in practice
"I really like your exposition. Lego blocks and robots are something what is always getting attention"

Patryk, fairs participant
With using of Lego blocks we showed to fairs participants how we use our systems to service the production factory warehouse – receipting of goods, storage, release from production, unloading, all from level of ERP system installed on mobile.
The fairs were dedicated to young people who are standing in front of big decision – choosing path of their careers. During 6 hours of intensive work we showed that working with us relates to interesting tasks and gives a chance to get to know technologies and business from different industries and areas both inside and outside the country.
We have talk with participants not only about possible paths of their careers, but we were also encouraging them to taking paid internships and working in IT Vision. We were also supporting them with creating their CVs, pointing at what future employer may pay attention at.
We are really glad that young people are interesting in working with IT Vision. We encourage all people who wants to cooperate with us to share your CV. You can do it by sending an e-mail at praca@itvision.pl
Learn more about working in IT Vision