NetSuite methodology, SuiteSuccess, success of the implementation and fast movement from zero to cloud.
NetSuite has rich experience gained while conducting tens of thousands of implementations around the world. The amount of knowledge collected over the 20 years of the company's existence on the market is also gave it a huge amount of knowledge.
NetSuite methodology
Based on this NetSuite crated a set of leading practices. Those practices set a clear path to success. It also has been proven that they ensure fast business value. Intelligent, staged implementation begins at contact point with the seller and covers the entire customer lifecycle, ensuring seamless continuity from sales to service and support.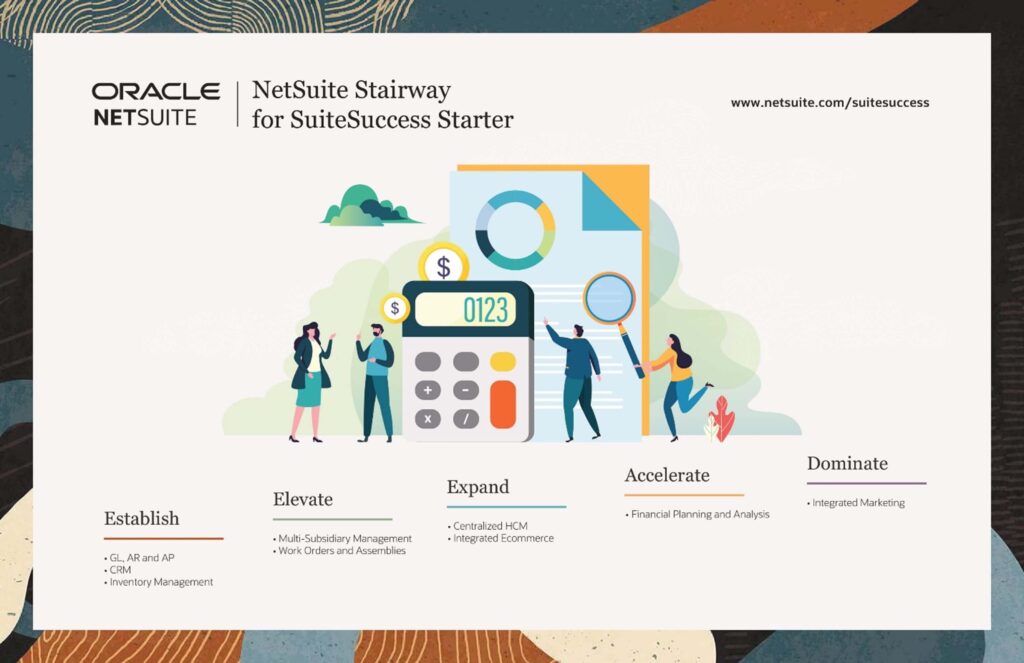 Most ERP solution providers have tried to solve the industry solution problem with templates, rapid deployment methodologies, and custom code. NetSuite took a holistic approach to the problem. And developed domain knowledge, leading practices, KPIs and an agile approach to product implementation. The benefits are faster system benefits, increased business efficiency, flexibility and greater customer success.
Unique NetSuite solutions
Within each industry offering, NetSuite has developed unique micro-vertical solutions to meet specific market needs. SuiteSuccess has more than 7,000 customers and is expanding globally to more industries and current NetSuite customers than ever before.
IT Vision has an experienced implementation team. We have been operating on the market for over 20 years. And our employees are constantly training and gaining new skills. What's more, we are also trained in the SuiteSuccess methodology. So we know how to implement the NetSuite system to bring the best benefits to your company.